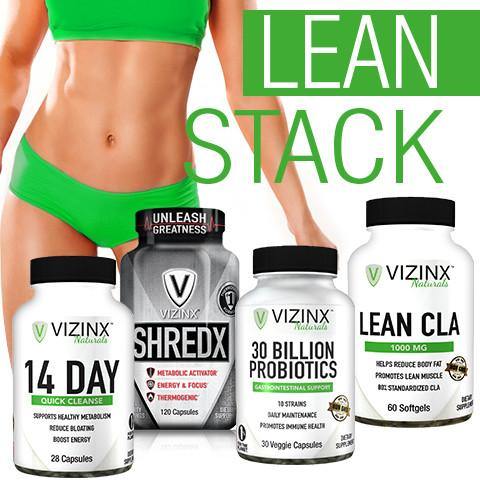 Week 1: Begin Using 14 Day Cleanse and 30 Billion Probiotics
Week 2: Continue The Same As Week 1
Week 3/4: Continue Probiotics and add LEAN CLA 2 caps 2 X Daily & SHREDX up to 4 Capsules 2 X Daily with Breakfast and Lunch.
Results vary depending upon individuals beginning level of fitness. Exercise and proper diet are necessary to achieve and maintain weight loss.
 This statement has not been evaluated by the Food and Drug Administration. This product is not intended to diagnose, treat, cure or prevent any disease.